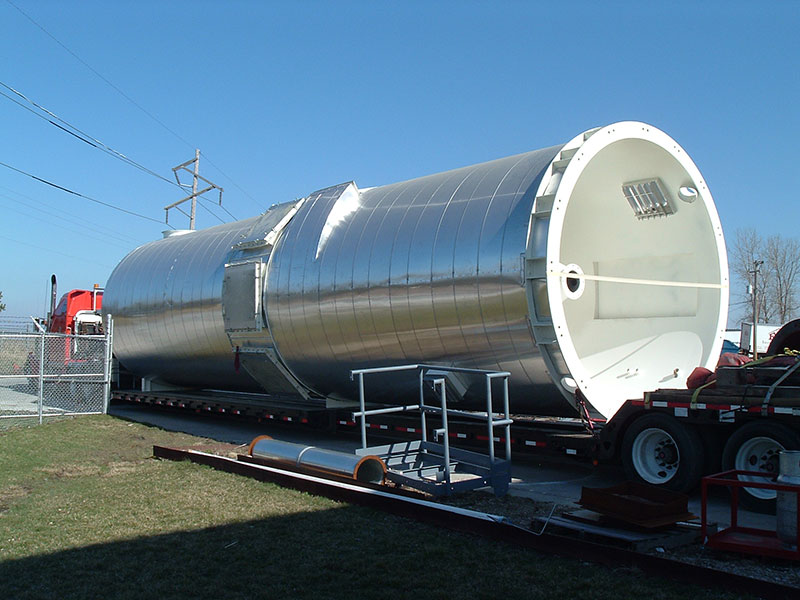 Custom Tank Fabrication
We fabricate any and all tanks of different sizes from 3 feet to 60 feet tall and 18 feet round. After being provided drawings, TCR can fabricate any style or specification. We also have the capabilities to sandblast, insulate and paint these tanks to any color or thickness.
Our overhead cranes are capable of moving these heavy items. We can load these tanks onto any trailer for transportation to the desired locations. Please call us today for a free quotation.