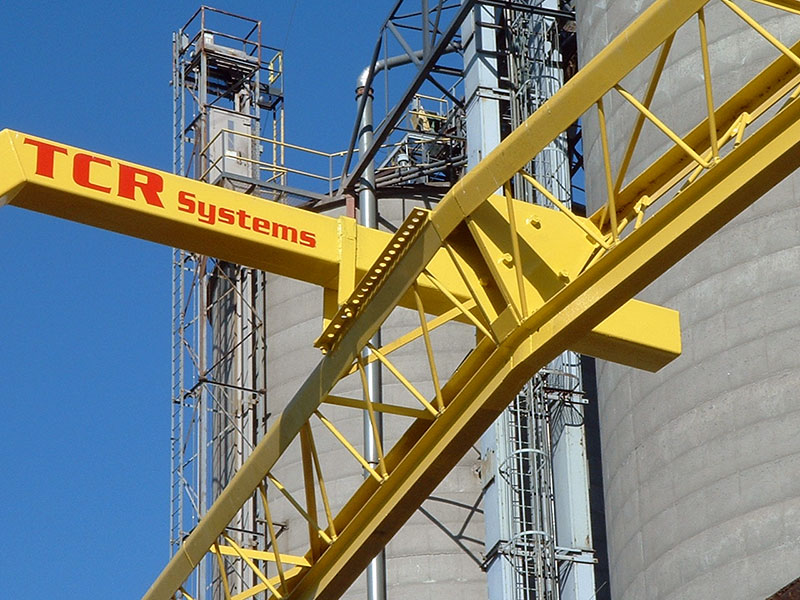 Rail Fall Arrest Systems
Reduce your liability and eliminate injuries to your employees with TCR Systems' rail fall-arrest systems.
We will fabricate a complete fall arrest system to meet your special rail needs. TCR Systems offers a fall arrest system that will span 60 feet between support arms using different beam systems.
Whether your grain load-out is in the open or through a rail shed, we can build a system for you. These systems can be fabricated to go around any obstacles, doors or other items that may be difficult to traverse.